One in every 100 deaths is a suicide: campaigners say criminalisation deters people seeking the help they need
Sarah Johnson

Suicide is still considered a crime in 20 countries, punishable by fines of thousands of pounds and up to three years in prison, research has revealed.
In many nations children can be prosecuted for attempted suicide and in Nigeria, children as young as seven can be arrested, tried and prosecuted, said the report by United for Global Mental Health, a group calling for decriminalisation. A further 20 countries make suicide punishable under sharia law.
In four of the countries in the report – the Bahamas, Bangladesh, Guyana and Kenya – the will of someone judged to have killed themselves may be discounted.
"Criminalisation of suicide is counterproductive, it does not deter people from taking their own lives," said Sarah Kline, co-founder of United for Global Mental Health. "It does deter people from seeking help in a moment of acute crisis and it can prevent people receiving the support they need for their mental health."Advertisementhttps://3dbe538f75f5796ed74da97c65fabe05.safeframe.googlesyndication.com/safeframe/1-0-38/html/container.html
Dr Lakshmi Vijayakumar, a psychiatrist in Chennai, India and founder of a suicide prevention organisation, has seen the impact of laws that criminalise suicide. She believes legislation contributes to stigma and discrimination around mental health.
"These laws are not theoretical. They directly affect the most vulnerable people in the most vulnerable countries," she said, adding that the legislation is in middle- and low-income countries where 77% of suicides occur.
One suicide survivor from the Sindh region of Pakistan, who asked to remain anonymous, said police came to her house to arrest her.
"I felt guilty and stupid for attempting suicide," she said. "Plus what made it worse was the way the police dealt with it. They humiliated my dad just so they could get money out of him. [The police officer's] words were: 'Either your daughter is going to jail or you are.'" Her father ending up paying a bribe to stop further action.
In recent years suicide legislation has been successfully repealed or superseded by new legislation in some countries.
In the Cayman Islands, suicide was decriminalised in December 2020 after a campaign highlighted that only 5% of children and young people at risk were seeking help due to stigma caused in part by the criminalisation of suicide. It made the case that suicide is a mental health issue and never a crime.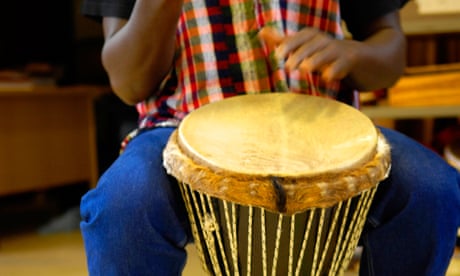 Suicide remains a leading cause of death worldwide. Every year, more people die as a result of suicide than HIV, malaria, breast cancer or even war. In 2019, more than 700,000 people died by suicide: one in every 100 deaths. For every person who dies, 20 more have attempted suicide.
Kline added: "This year health ministers agreed decriminalisation is an important policy measure to reducing suicide rates: now it is time the remaining countries reform their laws."
… as you're joining us today from Russia, we have a small favour to ask. Tens of millions have placed their trust in the Guardian's high-impact journalism since we started publishing 200 years ago, turning to us in moments of crisis, uncertainty, solidarity and hope. More than 1.5 million readers, from 180 countries, have recently taken the step to support us financially – keeping us open to all, and fiercely independent.
With no shareholders or billionaire owner, we can set our own agenda and provide trustworthy journalism that's free from commercial and political influence, offering a counterweight to the spread of misinformation. When it's never mattered more, we can investigate and challenge without fear or favour.
Unlike many others, Guardian journalism is available for everyone to read, regardless of what they can afford to pay. We do this because we believe in information equality. Greater numbers of people can keep track of global events, understand their impact on people and communities, and become inspired to take meaningful action.
We aim to offer readers a comprehensive, international perspective on critical events shaping our world – from the Black Lives Matter movement, to the new American administration, Brexit, and the world's slow emergence from a global pandemic. We are committed to upholding our reputation for urgent, powerful reporting on the climate emergency, and made the decision to reject advertising from fossil fuel companies, divest from the oil and gas industries, and set a course to achieve net zero emissions by 2030.
If there were ever a time to join us, it is now. Every contribution, however big or small, powers our journalism and sustains our future. Support the Guardian from as little as $1 – it only takes a minute. If you can, please consider supporting us with a regular amount each month. Thank you.
Source: https://www.theguardian.com/global-development/2021/sep/09/suicide-still-treated-as-a-in-at-least-20-countries-report-finds